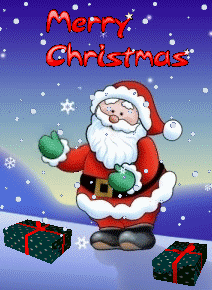 Greetings and merry Christmas!
The latest guidance of the storm looks a little less favorable for us than it did yesterday. It looks like the low pressure area will track north about 200 miles west of what is favorable for us. That puts the heaviest snow into the Dakotas and Minnesota and us on the warm side of the storm for at least part of it.
Right now my guess is that we will see 4-8″ of snow Wednesday night into Thursday, followed by rain late Thursday and Thursday night and a little wrap around snow to seal the deal on Friday. The wraparound snow is always a question mark. Sometimes it can be very good, usually it isn't much.
As is typical behind a big storm, Saturday looks cold. The NWS has us for a high of 19 and a low of 5.
The New Years storm that was so exciting yesterday has completely vanished from the GFS forecast model today.
It is one of my things that I don't take a forecast behind a big storm too seriously until a day or two after. That should be the case here.
Reading the NWS forecast discussion they talk about there being a question if the northern or southern jet stream will be dominant in our area behind the storm. That will make all of the difference between a stormy period and a cold one. My bet would be on the cold pouring in behind the storm. It is pretty typical to get a cold blast behind a big storm. If it goes the other way we could see our New Years storm reemerge in the forecast models.
That is a great big scoop of I don't know, but that is ok. A lot can change in 24 hours.
Have a good Christmas and thank you for visiting!
RJB