Greetings and welcome!
It has been an ugly few days. It started off Monday with 32-ish temperatures and freezing fog.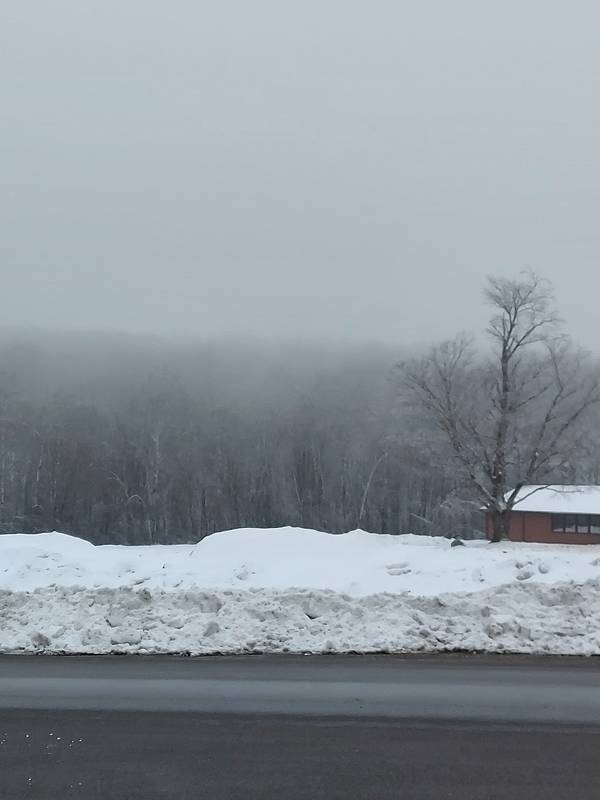 On Monday night and Tuesday it gave way to a mist/drizzle/light rain. It was heavy enough to see waves of it blow past the window, but not much of it showed up on radar. Again temperatures were right around freezing. This heavily glazed up roads and made travel very difficult until they treated them. County roads were much better after a couple of passes of the salt truck. Side roads were glazed with ice making travel there very difficult.
This morning it was more of the same. The TV showed that a lot of schools in the northern half of WI either started school two hours late or in the case of Forence and a few others, they closed completely. There were multiple stories from friends about going 5mph down Old J or Caldron Falls Rd where the town only sprinkles some sand in corners and intersections. One friend found the trip to Crivitz in the same condition before the county came through with the salt.
Many of the side roads now have 2-4″ of ice on them, and on busier roads it is getting rutted up and very rough. Being that the towns use little or no salt, this will not get better for a while- Until we get a big big thaw. I already had the exhaust on my main car damaged by the rugged road.
None of this has done anything to help the trails other than the road trails, which are well coated with ice.
Our sucky weather will eventually stop with the drizzle and mist, but we are still looking at too warm temperatures and no snow for a while. Today and tomorrow are expected to be in the mid-30s. Friday and Saturday are supposed to be in the upper 20s, and then from Sunday well into next week we could see high temperatures in the mid-30s or warmer. The next chance for meaningful snow is still 8 days out and that is not a big storm.
The lack of snowmobile trails and the ugly weather has really hit local businesses. When we went out last Saturday night there were about 3 other people in the normally busy restaurant.
We do have a couple of events for this weekend. The Near North Snowmobile/ATV Club is having a meat raffle Saturday from 1-4pm at the Northwoods Bar on Benson Lake Rd and Old A about 10 miles north of Athelstane.
The Shoreline Bar in Crooked Lake is also having a meat raffle Saturday from 3pm on.
For now I haven't even considered riding. There are trails open in northern Marinette Co and Oconto Co. Conditions there are reported to be from poor to good, and varying a lot. As usual things get better north and west where the rain changed over to snow sooner. With our current weather I wouldn't get my hopes up too high, and free snow for cooling may be an issue for some.
I really wish that I had a reset button for the weather and could have something different to say.
As my thoughts were wandering the other day I came to the conclusion that there is no way that winter in our corner of Northern Wisconsin was going to let us get away with less than a foot of snow, only a little bitter cold in December, and January temperatures 10 degrees above average. I do expect this to turn around, and likely with a vengeance. Winter isn't over yet..
Have a good week and thank you for visiting!
RJB