Greetings and happy St Patrick's Day!
I got up earlier than usual and went for an exploratory ride to let you guys know what is up as soon as I could.
The storm was not good for us. It didn't melt our base terribly, but my whole world is covered with ice this morning. The trail base absorbed the rain and froze hard. It isn't going anywhere, but it is a solid block of ice. We only had a dusting of snow before the temperature dropped and froze everything hard. Without any snow on it it will be an icy ride.
The side roads are solid ice except for where the sun has hit them. I only went about a mile down the county road but that was sort of ugly. It was melted where the sun hit it, and the county had salted down the middle and that was starting to work so at least two tires were on the bare.
This was not good for us. I am parked until we get some snow or until Sunday when the sunny & 40+ temps soften up the trail a little.
Icy trail
More icy trail..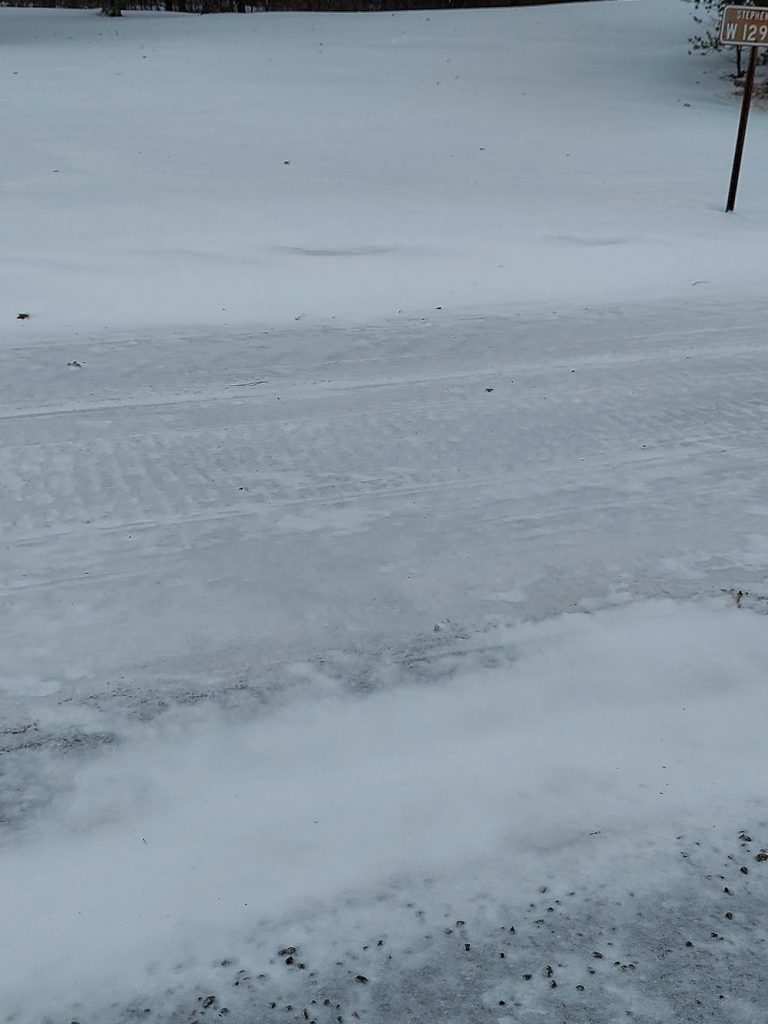 There was some puddling too..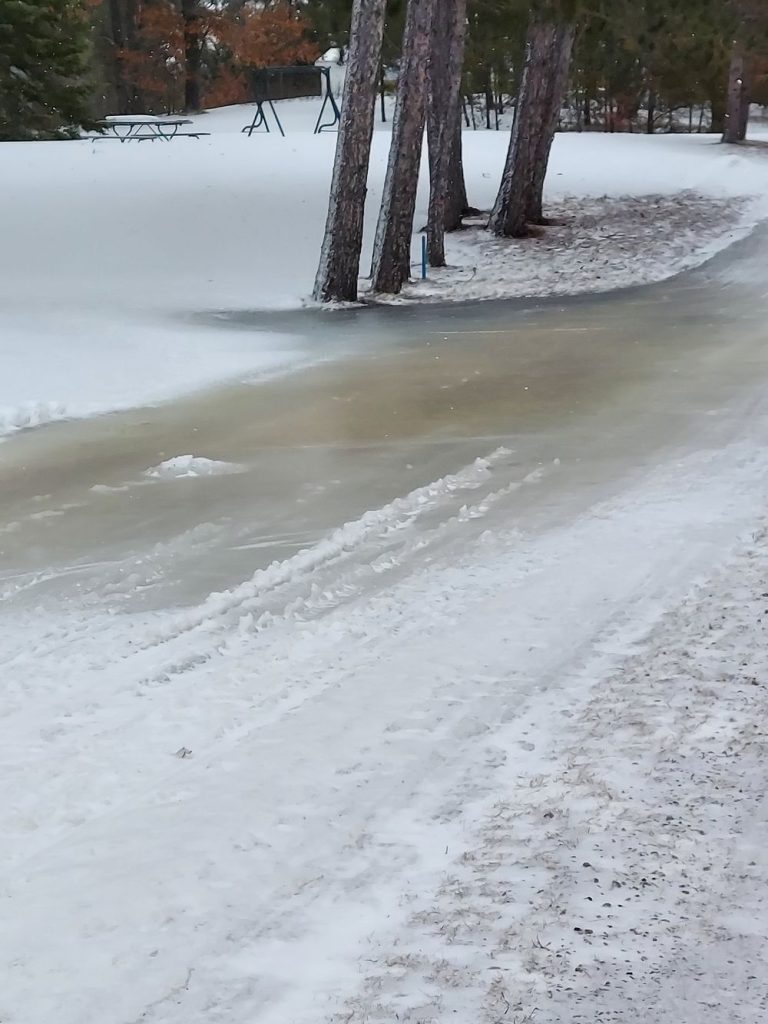 and finally Parkway Rd south of Hwy C heading south toward Fisher's Camp road (Boat Landing 10 Rd). More solid ice.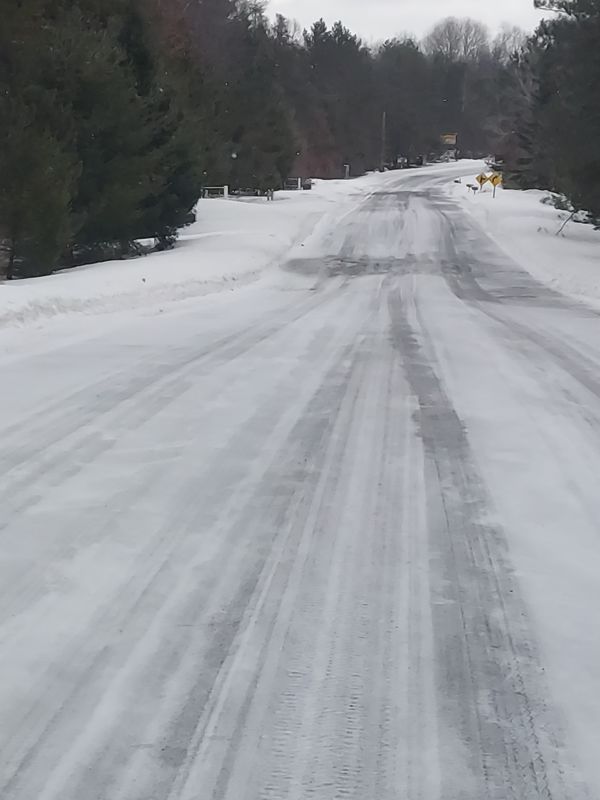 My $$$uper fancy Samsung phone with the 9 zillion gigapixels is a raging piece of (not family rated..) that cartoon-izes snow and ice pix, this is the best that I could do for quality. You get the idea though.
I really wish that I had better news.
Have a good weekend and thank you for visiting!
RJB