Tuesday Afternoon Update-
1:15pm
The sun has just come out and we are up to 35ºF. The snow has settled into 3-4″ of cement snow.  There is a very high moisture content that will make excellent start on a trail base. Moving it with a snowblower is a real ugly chore. I have a nice one and it could only throw the snow halfway across the driveway. I'm not very happy about that, but I like what it will be on the trails.
Tuesday Morning Update-
This morning the local FaceBook page had a lot of reports of 5″+ near Crivitz and even 6″ in Silver Cliff and near High Falls Flowage. That is about as good as it gets for a clipper storm.
I measured 4.5″ at the GF's house near Thornton's Resort and stayed there last night. Once I finish chores here I will head home and see what we had near Boat Landing 11 Rd & Hwy C in Silver Cliff.
We are expecting to get up to 38 today and around 40 for high temperatures the next two days. That should help to settle the snow and pack it into a little bit of base. With below freezing temps nightly that should set up pretty well.
The 40 degree days will also help with road conditions on state and county highways. Even a little salt goes a long way at 40 degrees.
I am going to go and get a lot closer look at it as I clear driveways. If all goes well I might even get a little garage time and hopefully a first short ride.
RJB
Monday 11-29-2021
Nice Clipper!
9pm
After a short break it started snowing again. It is just about done now. I went out and measured 4.5″ in the driveway that was clean down to pavement this morning and 7″ out in the yard with the previous snows.  That is fresh out of the storm and I expect it to settle a little, but that is my count as of 9pm.
5:45pm
It started snowing about 12:15pm and is still going at 5:45pm. I would guess it at 3″ so far and there is a little more on the way. I will go and measure once it is done snowing. This pic includes the earlier week snow, an inch or two.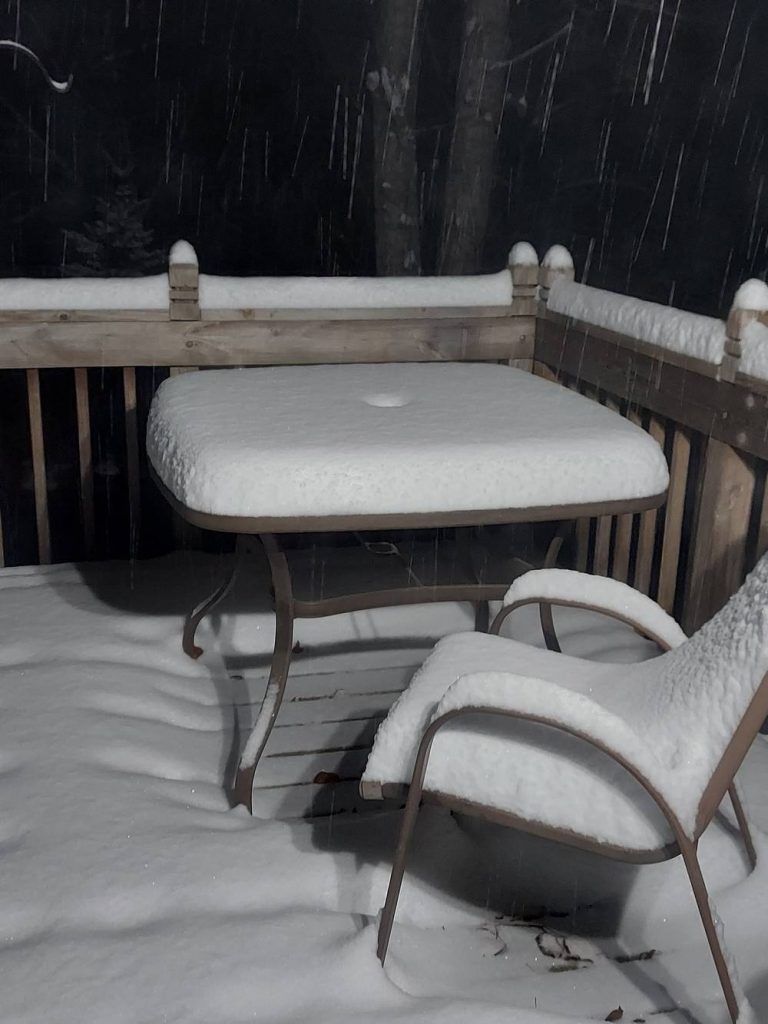 More to follow…
RJB