Greetings and welcome!
Thank you to all of the people that visited me at Rapids Resort Saturday. It is hugely appreciated and I love going out to do pictures and meeting you guys. Please ask I'll be glad to do it.
We had a moderately warm Saturday. I would guess that it peaked at about 40. There was a little melting but mostly it made the snow packy. I suggested that we would have seen many families out with the nice weather if it weren't the weekend before Christmas.
Sunday we hit the mid-40s with sun. That wasn't good. Most of the trails around here are just fine but we saw sunny spots on roads open up and some sunny spots where the trail was plowed showed the dirt. It was not thermogeddon or anything but it wasn't good. Someone suggested that we were fine but areas 20 miles south where there was maybe 10-12″ on the ground instead of the 17 that I measured here last week probably took it a little harder.
The week ahead looks like it will bring above normal temperatures. This must be the Indian summer that we never had. The NWS has us in the mid to upper-30s right through next Saturday. Unfortunately that will probably be in the context of sunny or partly cloudy days. If it were March this would be really bad. Thankfully we are two days past the winter solstice, so the sun is a little less powerful and the days are short.
As far as getting more snow there is a storm that is shown missing us next Sunday, a clipper system on about the 3rd, and a bigger storm about 1-7.
Here are pictures of some of the snowmobilers that visited Rapids Resort Saturday. It was great meeting all of you and thank you for visiting!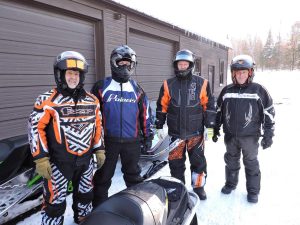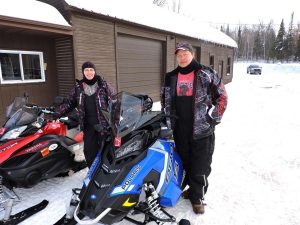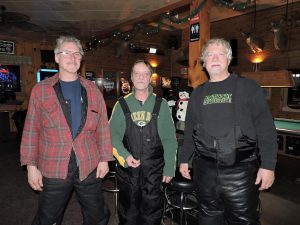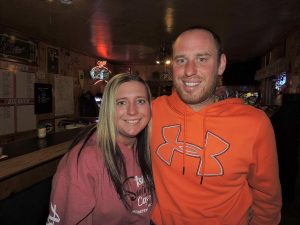 Have a good Monday and thank you for visiting!
RJB