9:15pm
The radar is showing us getting snow but it isn't happening on the ground yet. It is snowing lightly with medium sized flakes, but there is no accumulation as of 9pm. It might still build a little and bring some.
Greetings and welcome!
Considering how the weekend outlook was shaping up last Tuesday and Wednesday the weekend turned out pretty good. The snow Thursday night saved the day. Previously closed trails on Iron Snowshoe and River Road Riders trails opened Friday, and the better trails improved as the groomers got a little snow to pan and bare spots got some covering.
A lot of people hit the trails and made the best of it, and were rewarded with mostly good miles. Conditions ranged from pretty bad in some spots to really nice in others. Some of the sunny trails were not completely healed from bare by 3″ of snow, and some of the rough ones were still rough without ample snow for the groomers to fill in the bumps and ruts. Looking past the bad spots there was a lot of good trail. Most areas north and west of here still have a good ice base and the new snow helped the sunny spots.
Friday night brought temps of -5 to -8 on local thermometers. Saturday ended up in the teens, and Saturday night was just a little warmer than Friday night. Sunday the coin flipped over and it got up into the mid-30s. Athelstane Weather marked a high of 39.4. I only did a little riding around here but it wasn't a big disaster from what I saw. It didn't help road shoulders and sunny spots, but the rest handled it well. It was not rapidly dripping off of the roof or anything and the snow was not too soft. The unplowed part of my driveway lost half or less of the new snow, the plowed part was breaking through in spots. It was actually a very pleasant riding temperature and I was disappointed that I couldn't go for a much longer ride.
The week ahead holds some promise. The NWS forecast has us in the low to mid-30s all week with overnight lows in the teens and low 20s. There are a couple of chances of light snow, and maybe one of real snow.
The low to mid-30s doesn't bother me too much if it still freezes up at night. The big factor past that is the sun. Right now it doesn't look terrible with Tuesday, Thursday and Friday mostly cloudy. Today started a little sunny, but now we have increasing clouds. Wednesday and Saturday look partly cloudy. Those would be the days to watch for the sun and temps to get carried away like they do sometimes at this time of year.
There is a chance of snow tonight that is light, but it lasts a few frames on the model. It could be light snow as predicted, but I will suggest that it could surprise us with 1-3 like the last one did. There is also a chance of a dusting Tuesday night.
There is a storm for Wednesday night and Thursday that needs watching. It is a medium strength storm that the GFS is showing tracking over the southern end of Lake Michigan. As shown now if you drew a line from about Green Bay to where the MN southern border hits western WI, the heaviest snow would be south of that line. It is not too much of a reach to hope that it wobbles an extra 150 miles farther north and gives us a taste. That is just the GFS. It is not within the scope of the NAM model yet. The HPC is the grinch in all of this, showing the low over southern Indiana, hundreds of miles too far south. Like I said it needs watching.
There are a couple of bigger storms showing up on the farther reaches of the 16 day GFS. That's great, but at over a week out it is just a nice cartoon.
I met quite a few Big Snow Page visitors over the weekend, and I enjoyed meeting you all. Thank you for visiting! A lot got away without a web shot, but I managed to get a few groups.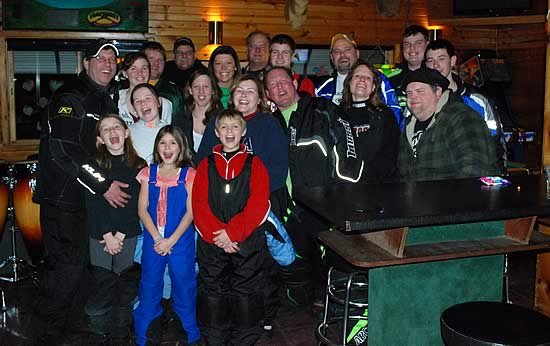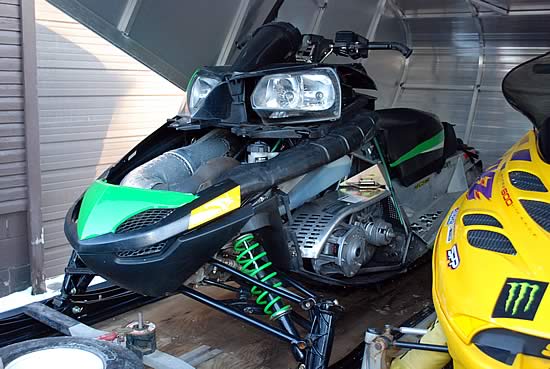 I told the group from West Bend that I'd upload the originals for them, they are here..
http://northerndestinations.com/webshots/DSC_1299.JPG
http://northerndestinations.com/webshots/DSC_1300.JPG
That is pretty much a wrap for today. Have a good week and thank you for visiting!
RJB