Greetings and welcome!
We got a little light snow Thursday night that maybe added up to 1/2″. More is better.
Speaking of more, friends said that western Silver Cliff and the Lakewood/Townsend area saw more snow than I did, and reported up to 8.5″.
There were already a lot of riders around Thursday night, and I saw quite a few go by the house Friday. It is going to be a busy weekend.
The snow started bonding to the ice last night. Before that the groomers probably couldn't do much. The wet snow would stick to the pan and slide on the ice. Not good. Now that we have had some traffic, some cold, and some time it should go a lot better.
Don't expect perfection. Before the snow there was a lot of rain so the trail base will be ice (or dirt). There will be some rutted up spots where people rode when it was soft. That will take time and snow to smooth out. There is a lot of excellent trail to ride though. Just don't expect perfection and do expect a lot of company.
We have an event today in Crooked Lake. Recliner races on the ice at Shoreline Bar. They remodeled that bar big-time this year and they have new owners. It should be fun.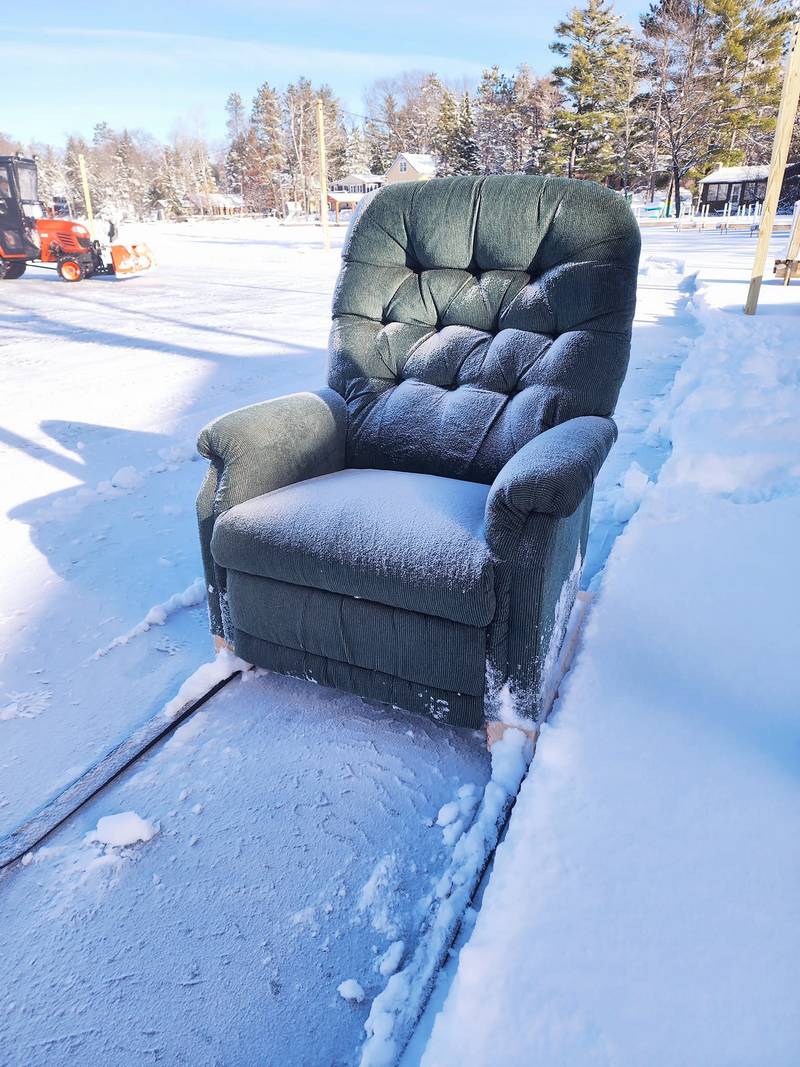 I am not quite ready to hit the trail just yet but I am close. At the moment my shop is full of snowblowers and generators. Once I wrap up a couple of jobs it is time to bring in the twins for a pre-ride check up.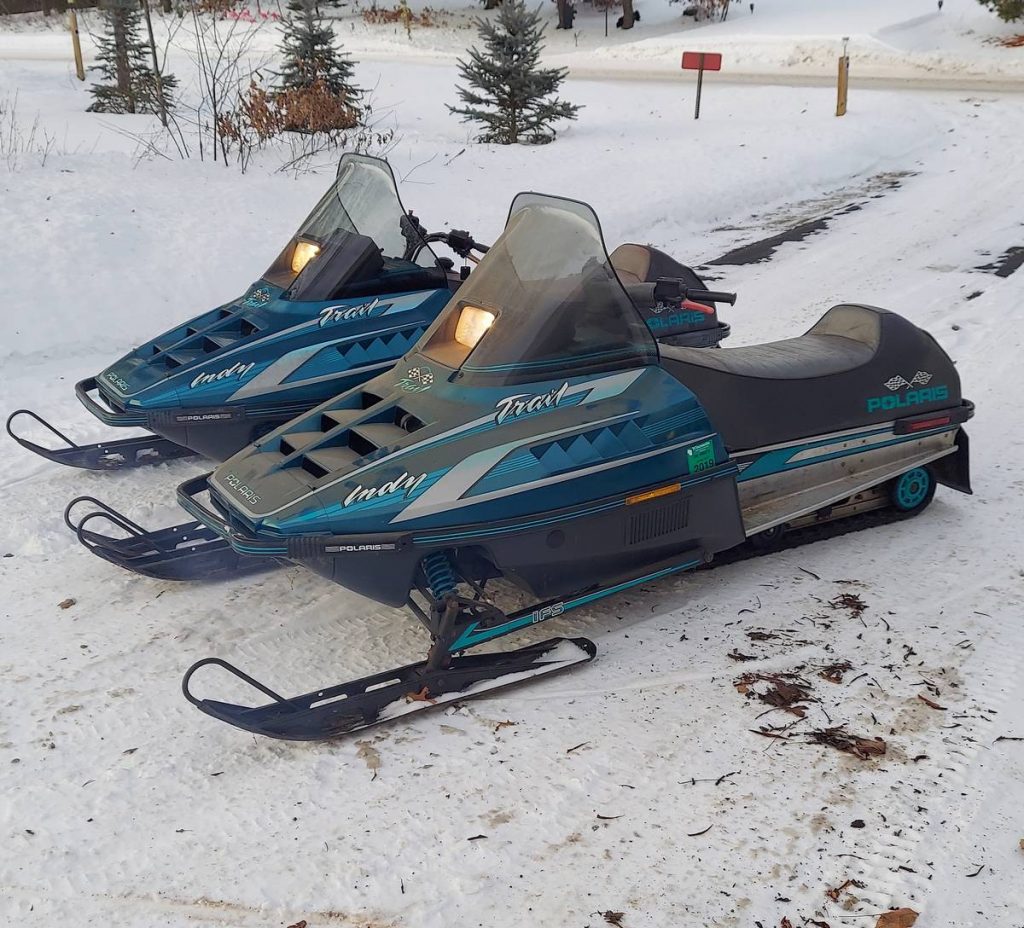 They were in excellent shape when I put them away, but that means nothing. The check-ups might take an hour each if all goes well, or a week wait for parts if it doesn't. I will know this weekend. I have fresh no-E premium on hand, I am registered, insured, and I have my trail passes. Once they clear the shop it's party time.
Have a good weekend and thank you for visiting!
RJB