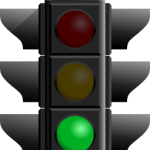 Greetings and welcome!
I saw a lot of riders come through the Rapids Resort today. Thank you to everyone that visited! I will have some pictures below.
People universally reported nice trails. Most saw little traffic, some spots had a lot of snowmobiles. Some groups were even lucky enough to be on very freshly groomed trails, not just the nice ones groomed last night.
The weather even worked out with a high of 18 degrees, much better than expected.
We have a chilly night ahead. It is -4 as of 8:30, but that is all that they are expecting. There is a chance of a light snow late tonight. Most of the snow went downstate but there is still a little developing north of Lake Superior that gives us a chance. Behind the snow the wind could pick up a little to 10-15, which with the temps will bring some -20ish wind chills in the morning. We should be in the mid-teens tomorrow.
My apologies to the group that I missed  a picture of this afternoon, I couldn't get away in time. Here are a few that did get a picture. Thank you all for visiting!
Dan and Dylan got some good miles in today and they posted a detailed report in the comment section of Friday's update. Take a look there, they covered a lot of ground today. Thank you guys very much for your updates!
Thanks also goes out to the people that visited today, and for their generous tips and donations. It was great to see everyone and see so many people getting good trail time in. Thank you all very much.
Amy left an interesting comment today..
Amy Kilpatrick
February 2, 2013 at 12:34 pm
We are near Huntsville, AL leaving on the 8th of Feb with 2 sleds in tow looking for trails to "saddle up!!" Do we want to go straight to Iron Shoe or what would you recommend for first timers to the great state of WI? We literally have -0- plans, nada – just looking for excellent trails, great places to stop along the way for eats and treats and meeting new folks!!! Would love to hear from any of you!!
Personally I ride a lot on the northern Iron Snowshoe trails up onto the Dun-Good trails in Goodman and Dunbar, and the Paul Bunyan trails toward Lakewood. It is a good ride around the southern end of Iron Snowshoe with the river trail. Farther north and west the LMT and Red Arrow trails are always nice. Last year's ride between Goodman and Florence was a thumbs up too. The Local Clubs Page will help guide you to the various areas, and maps will be readily available at gas stations and trail stops.
Here is a good chance to share your favorite riding spots. If you were towing two sleds 850 miles from Alabama, where would you ride?
Again thank you to everyone for a great day. Have a good weekend and thank you for visiting!
RJB