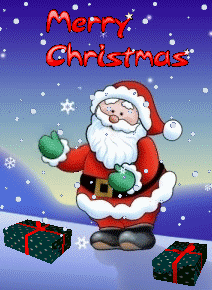 Greetings and merry Christmas!
The big storm was a big bust for us. We got a few sprinkles out of the warm side of the storm and a light dusting out of the snow side of the storm.
We did get the wind and cold though. I can see the big oaks swinging around in the wind and there were a few gusts overnight that really hit against the house. A quick check over at Athelstane Weather shows that we are at 13.3 degrees at 11:15am off of a low of 11.8 this morning at 7:43am. The wind and cold will continue tonight with a low of 8 and wind chills possibly hitting -10 to -20F.
It isn't all bad news this morning. We are making ice on the lakes and frost in the ground. The wind will really help the cold temperatures do their magic. We lost snow yesterday when it went up to 42 degrees. Right now I can see the grass tops in the front yard. At that point the wind and cold will be very effective.
The other side of all of this wind and cold is that the lake effect snow regions near Lake Superior will be getting pounded. A report that I saw out of Hurley this morning already had about 10-12″ and it was snowing hard.
A friend had me check web cams around the Keweenaw Peninsula yesterday to see what they had on the ground before the big snow. Most showed 3-6 or thereabouts. On pointing out over a lake showed a fair bit of soggy snow, so ice up there is likely still questionable. I don't know that spot so I really can't say if it is usually open, fast water, or what.
Local ice reports from Facebook this morning ranged from open water spots still on Noquebay to the occasional  6″ spot in some bays. My guess is that we will add a couple of inches of ice over the next few days. In the meantime be very careful venturing out onto the ice. Some years you can drive out onto the lake between Christmas and New Years. This isn't one of them. Right now I'd walk out, but I'd be using ropes and buddies. until I knew what I was walking on.
There is a chance of snow Sunday, but that is only a fast moving clipper. Right now I'd call it an inch or less. The storm coming the day before New Year's Eve is still in the maybe category. It could bring a 4-6″ snow. I am a little concerned about it tracking too far north like today's storm, but both the GFS and European models are showing snow for us.
There is a another big storm showing up on the GFS for about 1-9-2021. I am not going to get too excited about it two weeks out but at least there is a chance.
That is it for today. Have a merry Christmas and thank you for visiting!
RJB