Greetings and welcome!
People are reporting really nice trail conditions in the past couple of days. The groomers have been out frequently since last weekend and people are enjoying the results. There were a few thin spots and a couple of bumps but generally people have been very happy with what they did.
We have some nice weather for riding ahead this weekend. Friday, Saturday, and Sunday we are looking at high temperatures of 23, 24, and 29 respectively. Low temperatures should be right around zero.
We have been gradually warming out of the deep freeze. Yesterday's high was 25 and last night's low was 1. Tuesday's low was -19.
There is a chance of snow Sunday night into Monday. It looks light on the GFS and non-existent on the European model. You never know, it could end up being a couple of inches. Right now I am in the couple of inches camp.
Next week looks a little too warm for my comfort. The NWS forecast for Monday, Tuesday, and Wednesday are for 35, 40, and 37 respectively, all with at least some sun. Not to be Captain Obvious, but that doesn't sound good. It is especially not good with the European model showing less than 2″ of snow over the next 10 days. There are some bigger storms showing up on the GFS March 1 and 6, but that far out in the forecast they are just a pleasant cartoon.
With all of that and late February sun on the menu it is probably a good idea to ride this weekend if you can.
I ran into these nice folks when I was out Tuesday night. Nice to see you guys!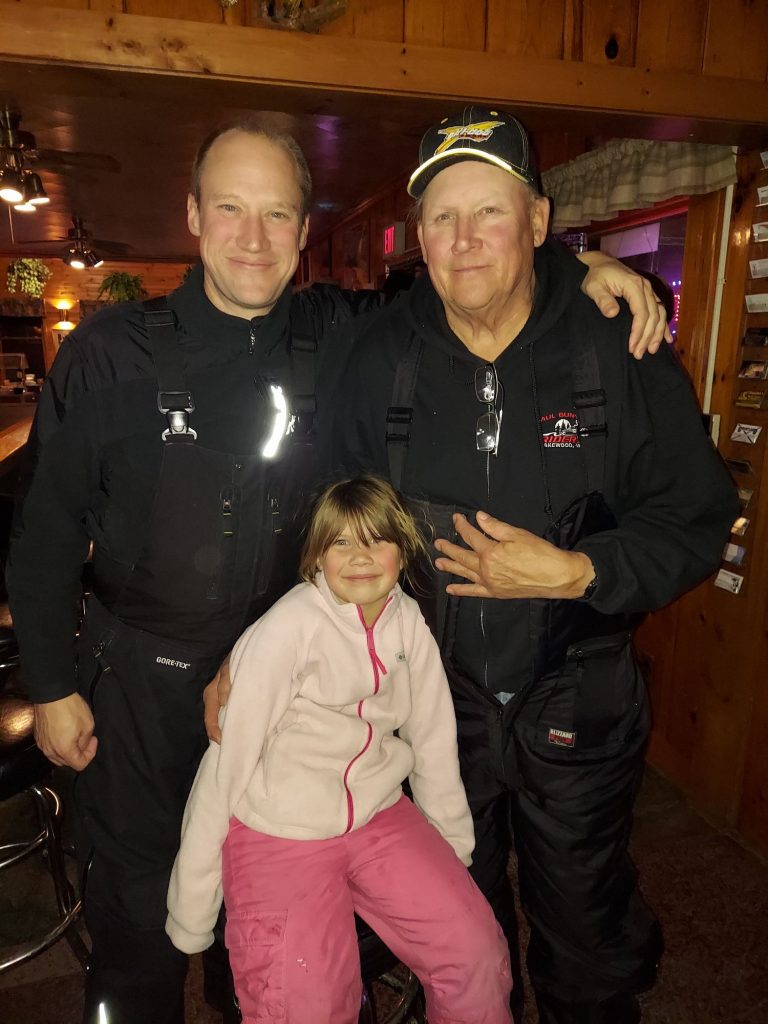 This is the only event that I have so far for this weekend.
As I mentioned Tuesday I am not planning on being at Rapids this weekend. I have (hopefully) minor surgeries Thursday and Monday. I expect to be back the following weekend.
That is about it for today. Have a great weekend and thank you for visiting!
RJB