Greetings and welcome!
The forecast for the Wednesday night-Thursday snow hasn't changed much. Generally they are calling for 4-8″. I did see one forecast model that rolled back those totals toward 3-4″. I would not be surprised to see things trend that way. This is not that big of a storm.
We did get a lot of rain out of our current storm. There are big puddles everywhere that there is a low spot. The side roads are absolutely absurd with ice. The little bit of sand that the towns are spreading is not doing the job, so we get to drive in some really dangerous conditions. Here is a picture that I grabbed of of Facebook this morning of Camp 10 Rd. My side road and driveway looks like this too. Some roads that have more traffic look like this but are all rutted up. There isn't much that is slipperier than rain on top of ice like this, and when the ruts throw the car around it gets pretty exciting.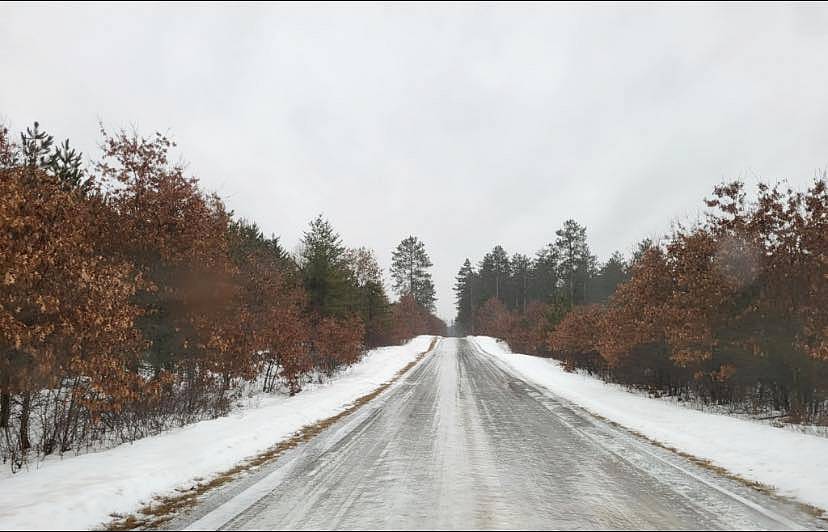 A little snow would go a long way for giving at least a little traction to that ice but we have to wait for that. There was a little snow over us on the radar this morning, but the ground truth was that it was just more rain.
I see stuff like that road and pray for anyone that has a medical emergency.
Hopefully the next storm turns around the absurd road conditions and lets us get back onto the trail.
Have a good Tuesday and thank you for visiting!
RJB