Greetings and welcome!
From what I have seen in the last two days the trails saw a miraculous restoration from the Thursday night snow, and they are still holding up after an incredibly busy weekend.
We were hoping that we would have an overall pattern change by now and start to see some bigger storms. That didn't happen. We are still stuck in this pattern of arctic air forcing all of the big storms south and once in a while we see a played out clipper storm. Again tomorrow and Thursday our friends in southern WI and IL & IN will see a big snow storm and all that we get is the cold air behind it.
As the waves of arctic air ebb and flow in our direction we are expecting some warmer days this week. Today we started out at -13F and we could see almost 30 today. Tomorrow we could see almost 40. The good news in both cases it will be cloudy. After that we are in cold enough temperatures for the rest of the week. Unless Wednesday gets way out of hand we should have good or better trails for the weekend.
One thing that I wanted to share was that last Thursday night's storm was a little unusual for a clipper. Instead of the typical 1-3″ snow we had 4-5″. The reason was that it kept regenerating with a moisture feed off of the Pacific ocean. Usually clippers have very limited moisture. This one had a tail on it. Look at the rain and thunderstorms down in Iowa. Usually when there is moisture coming off of the Pacific it loses most of it going over the Rocky Mountains. In this case there was enough to actually cause decent sized storms. That served us well, we really needed some fresh snow.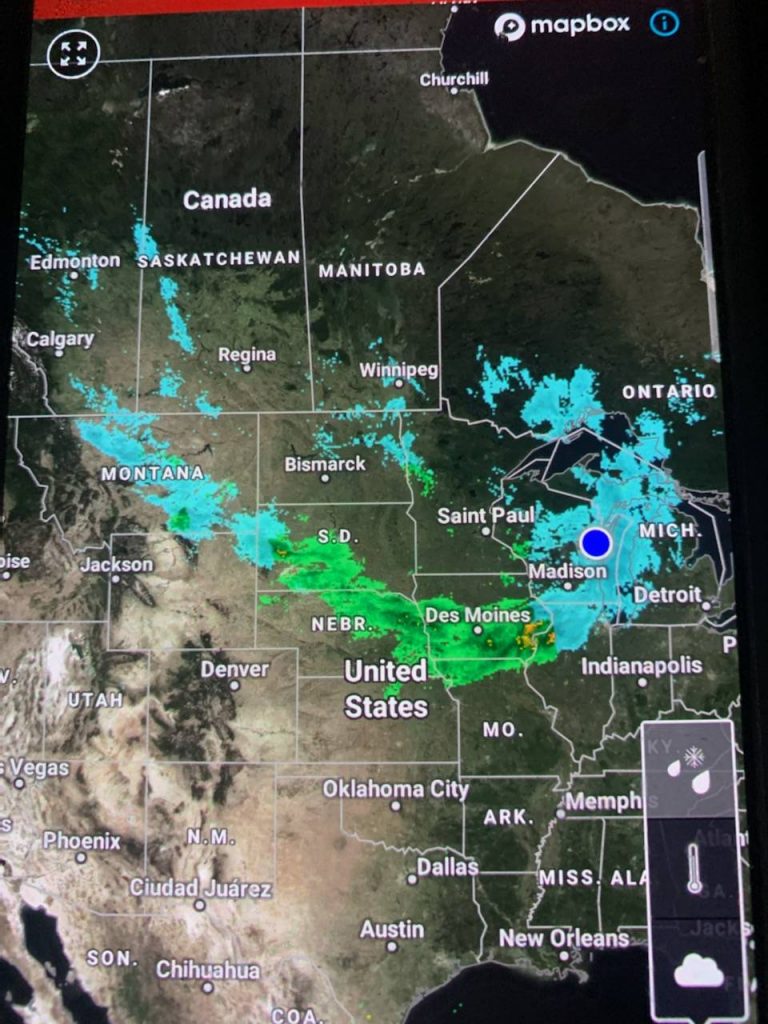 So far the weekend events coming up include the Crooked Lake Fishorama, and the really big one up in Townsend with the Red Arrow snowmobile club. There is also a meat raffle at Crazy Guys in Athelstane for the VFD there. I will add any more events that I find later in the week.
That's news. Have a good week and thank you for visiting!
RJB