Greetings and welcome!
Everyone is waiting to see what happens Thursday. We are under a winter storm watch for Wednesday night until Friday morning. The NWS is saying 4″ Thursday and more snow Thursday night. Looking at my forecast models they all show the storm coming with varying minor details. The European  is showing 7-9″. That does not sound unreasonable. A lot depends on this storm as far as trail conditions and trail openings. Let's hope that it works out.
The forecast behind the storm is for some deep bitter cold for a week or more. Look for single digit high temps and mid-teens below zero for low temperatures in the short term, and possibly colder temps over the next couple of weeks.
Among the events this weekend is the outhouse races at Firelane Bar in Athelstane. Here is a little more from their Facebook Page. I know that they have been out hustling up raffle prizes and they have a ton of them.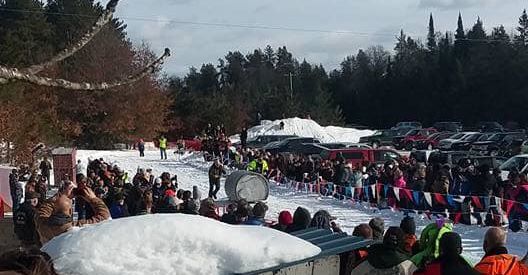 If you want some laughs and are looking for a good time stop down. Races start at 1. We have outhouses you can rent if you didn't build your own! Registration from 11-12:30! DON'T BE SHY, the crazier the better! $2.00 cans of beer, $2.00 shots of Dawn's apple pie!

Music, raffles, 50/50, booze sled, food and memories of watching people race (Outhouses) down the 180ft track we have. ALL WHILE GIVING BACK

ALL PROCEEDS ARE GIVEN TO THE ATHELSTANE FIRE DEPT and SILVER CLIFF RESCUE!
I missed that the brat fry up at High 8 was this weekend. That has been cancelled. There are still the ice bowling at Parkway Inn and the Chute Pond antique snowmobile weekend events.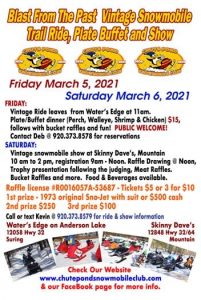 I am a little nervous about this storm. Everything that I have says that we are in for a healthy dose of snow, and we could sure use it. I hope that it works out so that we can get system-wide riding under way. Finally.
Have a good Wednesday and thank you for visiting!
RJB