Greetings and welcome!
We have the biggest event weekend of the snowmobiling season coming up this Weekend, the trails are fantastic, and the weather is on our side. We should be in for a great weekend to ride.
Last weekend was great. We had nice trails, fun people, a comfortable number of people out, and reasonable weather. Thank you to everyone that made it such a great weekend.
Yesterday my travels took me from Silver Cliff to Wausaukee and over to Lakewood. All of the trails along the road looked great. They were nice and flat and there wasn't a thin spot to be seen.
The weather this week will be colder than normal, but not really brutally cold. The same goes for the weekend.  We are in a pretty stable pattern where we are between the really cold air to the north, and the main storm track and the warmer air to the south.  The forecast doesn't have any snow this week, but we are ok on that. The NWS forecast looks good for the weekend.
Thursday Through Friday: Mostly clear. Highs 10 to 15. Lows 5 below to 10 below zero.

Friday Night Through Monday: Partly cloudy. Lows zero to 5 below. Highs in the upper teens.
Chris's event calendar has
February 8, 2014
High Falls Flowage Fish-O-Rama, Winterfest & Snowmobile Radar Runs
12 miles NW of Crivitz, Boat Landing 3 Road For more information 715-757-3511
Feb. 8, 2014
Evening Ski Along the Peshtigo River
Candlelight & Headlamp Ski/Hike from 6:30 to 8:30 pm. in the Peshtigo River State Forest.
Starting from the Spring Rapids trailhead 5 miles west of Crivitz on County W to Kirby Lake Lane – Warming fires & Hot Chocolate available for everyone. Call 715-757-3965 for more information.
I will add the Red Arrow Fish-A-Ree and the Chute Pond Drag races, and the River Road Riders winter trailside picnic/Club Feast.

http://www.redarrowtownsend.com/clubmeetingsareaevents.html
http://mtnaba.org/news/category/chute-pond-ice-drags
http://www.riverroadriders.org/
I had a pretty intense weekend last weekend and hit the snooze button a couple of times too many Monday morning. At that point I had to run before I edited/posted  pictures from the weekend. We aren't going to do that today. Thank you to all of the people that came to Rapids and made it so much fun. I am always glad to step outside and do a picture, I get a break and get to visit a little with the people. I don't always ask people, so ask me. I am always glad to do it.
(Usually I am there Saturday from about noon till 5, but this week I work at my regular job, so I won't be there until about 3.)
Anyway, click a picture and it will get big, then hover the curser over the side of the picture to advance to the next one.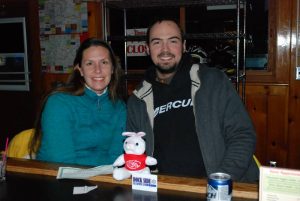 One last item, the bunny hunt is on again this year. Keep your eyes open along the Iron Snowshoe trails for little bunnies in baggies. There is also a grand prize hidden along the trail. For that one they have poster with clues on them, and different clues on posters in different areas. That one is usually worth hundreds in prizes. The little bunnies have gift certificates and other prizes in them. Usually rabbits don't climb trees but if you see one hanging on a branch in a baggie, let it out.
That is it for me this morning. Have a good Tuesday and thank you for visiting!
RJB