Greetings and welcome!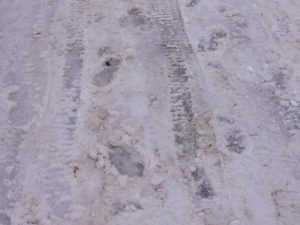 Monday when I went out to snow blow the last 4-5″ that we got late last week I was thinking that we must have been warmer than mid-30s over the weekend. The snow was very slushy or easily packed down, and the snow blower struggled in places. My feet made impressions in the slush that the snow blower didn't scrape up. That seemed like a lot for mid-30s.
Tuesday it cooled off and froze everything hard. When I went around Silver Cliff today the trails looked a little chunky but were groomed flat and had good coverage. Most clubs are reporting good or excellent conditions. The road trails took a beating over the weekend and a few spots opened up. That is hit and miss. Some roads are ugly in spots, some are still fine.
We are not supposed to go above freezing this week though is will still remain comfortable with highs in the upper 20s. The next couple of nights should be in the teens. That will continue to help freeze everything up.
We have some warm weather coming for the weekend. The NWS says a high of 34 for Saturday and 39 Sunday. That warm spell is expected to carry on into Monday with a high of 37, then we are looking at more seasonal weather.
We have some events this weekend.
From the Dun Good Club..
CLUB EVENT: Feb 1st, the "22nd Annual Brat Fry" at Rocque's 8-HI Club in Goodman. Brat Fry begins at 11:00 AM and lasts until food is gone! Cone by trial or by car! Club ride to the brat fry & beyond. See FB page and web site www.dungood.com for more details. NOTE: The N.E.W. Low Buck Vintage Riders will have a club ride to the Brat Fry, leaving the Dun-Good building at 11:00 AM. See the N.E.W. Low Buck Vintage Riders Face Book for all the details. Everyone welcome to ride along! Old sleds, new sleds, atv's & utv's….all welcome!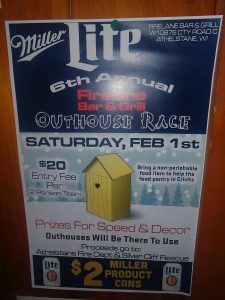 A reminder for homeowners.. The snow is getting pretty heavy on roofs. I had several roofs start sagging and they needed to be shoveled. You might want to look into that.
That is it for me this morning. Have a good Wednesday and thank you for visiting!
RJB