Greetings and welcome!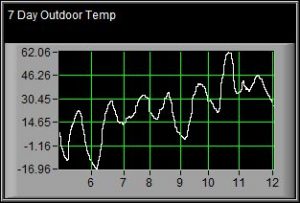 This has not been a good week for us. Sunday got into the low 40s, followed by a brief freeze up overnight. Monday went 62 and sunny, and  it stayed in the mid to upper 30s overnight. Tuesday was in the low 40s and partly sunny.
Usually when we get a couple of warm days without freezing overnight it is not good, and that is the case here. A lot of the trail base survived it, but there is plenty of ugly too.
Plowed roads are mostly bare and dry past the road shoulder. Sunny spots went too, and there are some huge puddles. Whoopties have grass in the low spots.
We could bounce back with a 6-12 snow, but it doesn't look promising by the weekend. At that point if I did ride it would be a function of trailering over to the woods trails and picking my spots for a last chance ride.
The base that remains, and there is a lot of it, will freeze in hard. That is good and bad. It will probably make it icy, but it could also bring some bonus laps if it snows.
Right now I think that it is a wait and see what happens after they groom it and I get a little better look around. What I saw on the way home from work yesterday most people would not want to ride unless it was a last chance ride in carefully chosen spots. I wouldn't ride the three miles of road to the trails on a sled that I hated, but I know that once I got there I would find a lot of base remaining, peppered with some bad spots.
Right now my take on it is that we will bounce right back with some snow, but for right now the bare roads, road shoulders, parking lots, and sunny spots would be enough to give it the thumbs down for most people.
One other note, there are going to be some big puddles. A couple of people that I talked to today had water in basements, and I saw some giant puddles in low spots. There will be some big ones out on the trail. Hopefully those freeze up over the next few days.
Right now the plan is to do a little more scouting after work today. It did not go well this week though.
Have a good Wednesday and thank you for visiting!
RJB