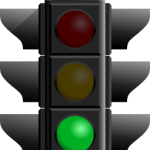 Part II
That was an interesting day.. as I was on my way to my computer call I got a call to rescue a friend with a broken down sled. Both missions went well, but it took a while. I ended up getting home a little after 8 and fell asleep immediately after dinner.
I think that I was talking about how great the trails were and was just staring to talk about the snow when I had to leave. The trails are in really spectacular shape. Even most of the road trails are ok with an ice coating and only the occasional sunny spot.
I had a great time riding Monday night. Considering the ice base, I didn't have too slippery of a ride. There were a few corners, but most of it was well bonded with snow.
The snow Monday night was only a 1-3″, but it blew around a lot Tuesday. That brings good and bad stuff. The good is that the trail often drifts over, adding a disproportionate amount of snow to the trail for how much actually fell. That gives the groomers that much more to work with. I also spotted some 2-3 foot drifts that were begging me to come and play. The downside is that open fields get scrubbed by the wind.
It is a good cold night tonight. It is is in the single digits, but with clear skies and a cold air mass above us, below zero temps are pretty likely. With the wind there will be some notable wind chills.
We have a cold week ahead. Today's expected high temp will be in the 15-20F range. We will warm up as the weekend approaches, finally getting into the upper 20s Friday.
There is a storm for Thursday night and Friday. The models are showing it weakening as it gets here, but with a light and protracted snowfall, it could add up to 2-4 or 3-6. The NWS forecast discussion mentions a potential for up to 4-5″, and the TV news guy agrees.
Saturday and Sunday look nice with highs of about 30.
So the trails are in great shape, and the week ahead looks cold so they will still be that way on the weekend, plus we could see a respectable dose of snow Thursday night into Friday. About the only downside I am seeing is the Friday timing of the snow impacting travel.
I really wish this was December 20th instead of February 20th. Unfortunately you will want to get it while you can. I looked up the sunrise/Sunset calendar for Madison, WI (closest listing) and there are big changes between now and March 10th, three weeks from Sunday.
Feb 20th- Length of day-10h 48m 12s   Additional daylight + 2m 48s  Sun angle  36.3°
March 1oth- Length of day 11h 40m 17s     Additional daylight + 2m 56s  Sun angle 43.1°
So the bottom line is that in three weeks the sun will be 7º higher in the sky and we will pick up almost an hour of daylight. The sun is not our friend at this time of year.
It isn't all doom and gloom though.. Looking at the 16 day GFS (goes out to Fri March 8th) I do not see any big warm ups. There is a storm early next week that could bring more snow, followed by another push of colder air out of the north for next week. Later in the model the zero line gets a little closer,  so we could see some 30-40 degree days, but no big thaws are obvious. I'd hit the Buy It Now button on the model if I could.
With March you never know. I've ridden on March 31st on over a foot of snow, last year we had 80 degrees. Right now the glass looks half full. The ice base holds a lot of promise of extra weekends, and I like what the long term forecast model says.
Here are the events for the weekend..
Feb. 23
Timberline Resort
Lake Noquebay, Crivitz
37th Annual Fish-O-Rama
Heated Tent – Food, Refreshments, Games, Raffles, Prizes
Sponsored by the Lake Noquebay Sportsman's Club
Feb. 23
Zippel Park
Gillett
Finnigan Lake Walleye Club Ice Fishing Derby


8am to 4pm –

Food & Refreshments, Raffles & Prizes
Vintage Snowmobile Ride
Racer & Lana Rae's
Hwy W – 12 miles west of Crivitz
From Racer's to the Pines in Crooked Lake
Sponsored by the NEW Low Buck Vintage Riders
Visit Website for Details
I am taking this Saturday off from the Rapids and heading down to the vintage ride. The NEW Low Buck Vintage Riders are a fun group and they have some great old snowmobiles. I am looking forward to riding along with them.
The way that I understand it the ride leaves Racer's at about 10am and heads to the Pines in Crooked Lake. It isn't a long ride, but they make a day of it. Jeff also said that they have a barn fresh vintage snowmobile that they will be raffling off. It is a well attended ride and I have already talked to a couple of locals that plan to ride along. It will be fun.
Have a good Wednesday and thank you for visiting!
RJB