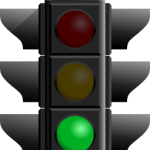 Greetings and welcome!
We had about 3/4″ of snow yesterday. We are looking at another 2-4 possible Wednesday night-Thursday. South of a line from Marshfield to Antigo to Wausaukee 4-6″ are possible.
It is a little exact but I couldn't help myself. I got out the map and a piece of paper. The line would go a little south of Lakewood and across High Falls Flowage. Hopefully that means we end up on the high end of the 2-4 or maybe even more. The trails are nice now, but more is better.
The TV weather guy on the 10pm news has us in the 5-6 range by Thursday afternoon.
I have been spending a lot of time looking at the storm for about Sunday afternoon. The GFS and European models are starting to come together on having a good sized southern storm pass over the area. It should bring some warm air up for the weekend, so the comfortable temperatures are still in place. The storm might not be all snow, but at 5 days out that line could move a few times.
One of the downsides of the Polaris Wedge chassis (90s era Indy XLT, RXL, XCR, Trail, and so on..) was that they have a low seat. You end up with your knees too high in your chest. I saw the other day that some guys are refitting Fusion or Switchback seats and adding a handlebar riser to add a quick 4-5″ of seat height. That would make a big difference.  You would change the center of gravity a little and gain some wind, but it looks interesting.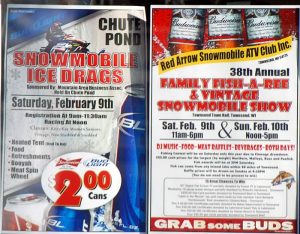 From the NEW Low Buck Vintage Riders web site..
On Saturday, February 9th, the Pemenee River Riders will hold a fundraiser Brat Fry at the Silver Dollar Bar on Hwy 141 in Pembine starting at noon. They'll have a brat lunch, raffles and prizes. Hope you can make it! The Silver Dollar is accessible by sled, atv & utv as well as car.
Please help support the trail system by supporting the clubs' fundraisers!!
I have a new event to add. Pickerel Fun Day & Schuh's Winter Plunge Jump In is Saturday the 9th. Check out Google for some video.
So we have nice trails pretty much system wide. There is decent snow in the forecast. The weekend looks like it will sport temperatures in the mid 20s to low 30s. We even have good events. Get it while you can!
Have a good Wednesday and thank you for visiting!
RJB